🧿🧿 Stay protected from the evil eye and radiate positive energy wherever you go with our exquisite Evil Eye Products. 🛡️
🧿🧿 The perfect accessory to enhance your style & safeguard your spirit! 🛡️
 Specifications
Material:

 

100% Polyester
Size: 450mm*450mm
Introducing our exquisitely crafted and uniquely designed talismanic cushion, crafted to provide an unparalleled level of protection against the malevolent gaze of the Evil Eye. Our product boasts of an exceptional blend of ancient symbolism and modern aesthetics, with a meticulously curated selection of materials that ensure not only durability but also comfort and luxury. Our Evil Eye Protection Pillow is a testament to our commitment to your well-being, providing you with a sense of security and tranquility that will elevate your life experience.
View full details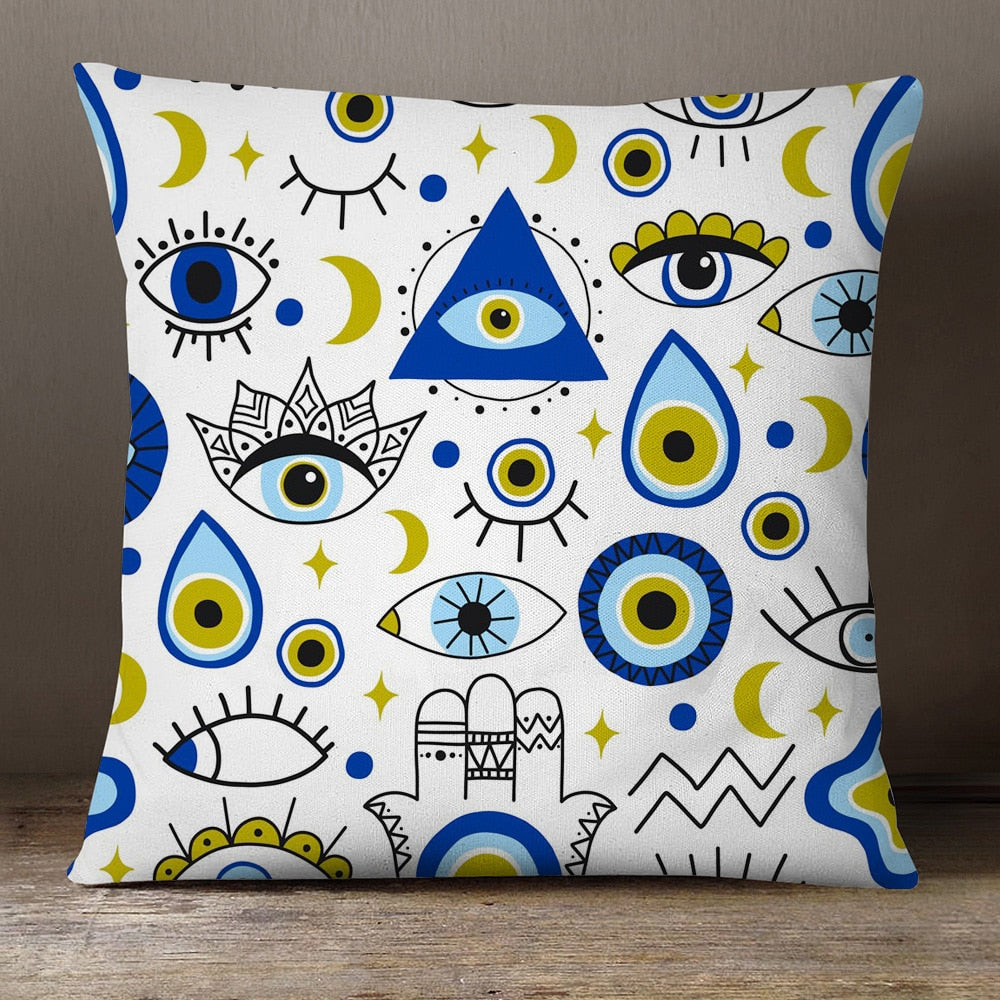 Why You Should Buy From Us?
Best Quality

Worldwide Shipping

24X7 Customer Care
Are You Missing Something?